Location
Pram Point, Ross Island, Antarctica
Date
2017 – 2032 (ongoing)
Client
Antarctica New Zealand
HBA Team
Roxane Baillet, Hugh Broughton, Helen King, Steve McCloy, Devon Moar, Gianluca Rendina, Robert Songhurst, Emily Tunnacliffe
Collaborators
Jasmax (Partner Architect)
Opus (Structural Engineer)
Steensen Varming (Services Engineer)

New Zealand's Deputy Prime Minister, Winston Peters, has announced that the New Zealand Government has committed $18.5 million for the next phase of the Scott Base Redevelopment Project, designed for Antarctica New Zealand by Hugh Broughton Architects and Jasmax, our architectural partners in Auckland.
The funding means that the detailed design and procurement phases for the new base can now commence, targeting a start of construction activities during the 2022 Antarctic season.
Antarctica New Zealand CEO Sarah Williamson says the redevelopment project is vital for the future of New Zealand's Antarctic science programme.
"Scott Base is our home on the ice and the strategic hub for scientists from New Zealand and across the globe to carry out some of the most important research in the world. It is critical to get this work underway now, as the climate and logistical challenges mean construction projects take longer to deliver in Antarctica" she says.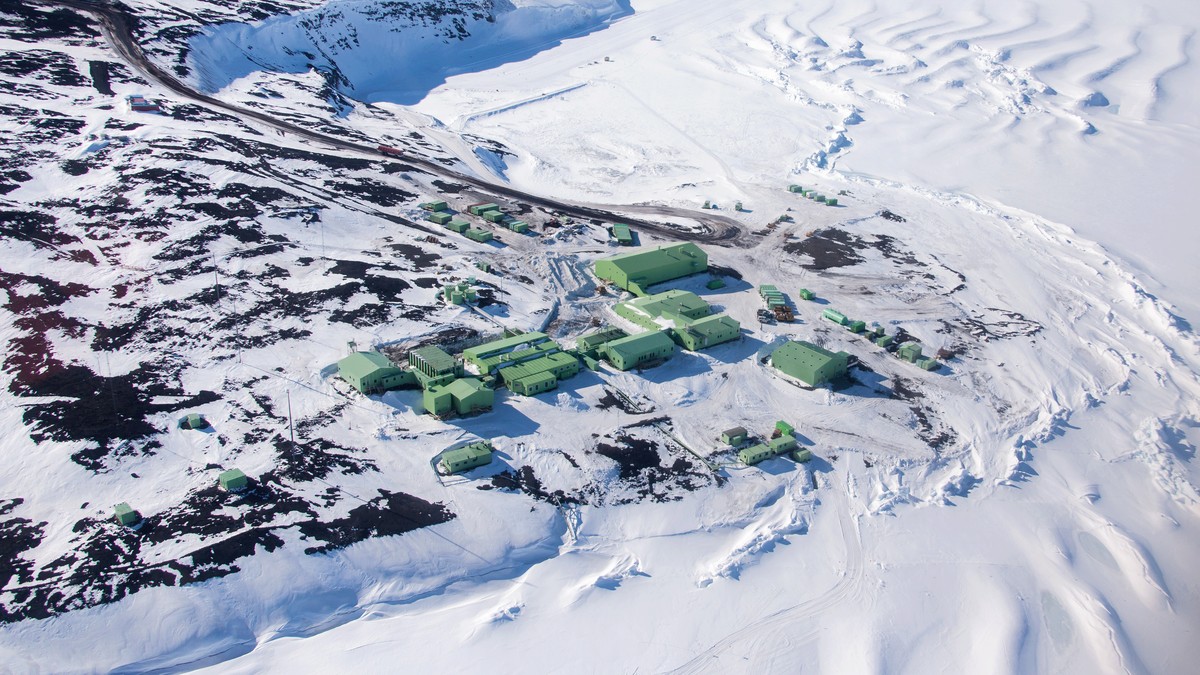 Aerial view of the existing base
The design would see the existing base, built in the early 80s and made up of 12 separate buildings, replaced by three large interconnected buildings and a separate helicopter hangar. Of the three buildings one is designated for accommodation, dining and welfare, the second for science and management and the third for engineering and storage. The base could accommodate up to 100 people at a time.
Scott Base Redevelopment Senior Project Manager Simon Shelton says the funding is welcome news as the current base reaches the end of its functional life.
"At the moment, we have to mitigate increasing points of failure at Scott Base; the buildings, materials and systems are deteriorating with age. We are looking forward to moving to the next stage of the development process and supporting the Antarctic science community with safe, fit-for-purpose infrastructure," he says.
Hugh Broughton says the designs for the new Scott Base will keep people safe and healthy, in buildings which support their well-being, connect them to their surroundings and provide inspiring spaces for living and working.
"The project demonstrates a commitment to scientific discovery of global significance. It will be a beacon of environmental stewardship and will rest modestly in the beautiful Antarctic landscape. We are now looking forward to working with Antarctica New Zealand and their stakeholders as we continue the journey designing and implementing this extraordinary project".