The 21st century has seen a surge in innovative architecture in the Polar regions – architecture that is not only beautiful but also meets the rising needs of the scientists living and working within the buildings. In the New York Times article "The Coolest Architecture on Earth Is in Antarctica" you can read about some of the leading architectural practices designing research stations for one of the harshest environments on the planet, including Hugh Broughton Architects.
Hugh Broughton Architects' design of the Halley VI Research Station has received worldwide acclaim, and is seen by many as a project that provoked a new way of thinking. As it says in the article:
"Mr. Broughton, who is currently in Antarctica designing New Zealand's Scott Base, noted with interest 'how the approach to these projects has changed so dramatically in such a short period of time.' His peers are quick to credit him for much of that change. As Mr. Buecking put it, 'when the U.K. built Halley VI, many nations realized the importance of doing something special, and not just doing something.'"
You can read the full article on the New York Times website.
More news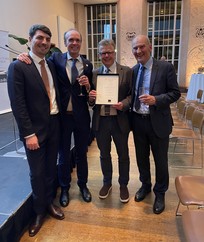 News 17 November 2023
The Georgian Award for Best Reuse of a Georgian Building was presented to the Grade 2* listed Sheerness Dockyard Church at a ceremony held at the RIBA on the 14th of November. The project conserved and restored the structure, left as a roofless ruin following a fire in 2001, bringing it back to life as a vital community resource on the Isle of Sheppey in Kent (England).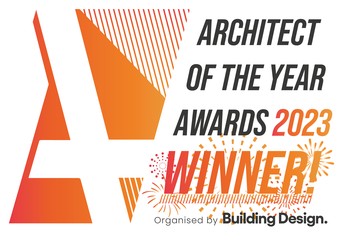 News 3 November 2023
We are thrilled to have won the prestigious title of 'Public Building Architect of the Year' at Building Design Architect of the Year Awards 2023. This award comes exactly 10 years after winning the International Breakthrough Architect of the Year Award in 2013.