The Australian Antarctic Division (AAD) has appointed Hugh Broughton Architects to join a team led by multi-disciplinary consultants WSP to masterplan the modernisation of the infrastructure at Davis research station in East Antarctica. Initial masterplanning is now complete, and masterplan concept development is ongoing.
Davis research station will be a modern research facility that enhances health, safety and wellbeing for residents. It will provide resilient facilities that support year-round, world-leading science and showcase holistic sustainability, setting the new standard for infrastructure development in Antarctica.
More news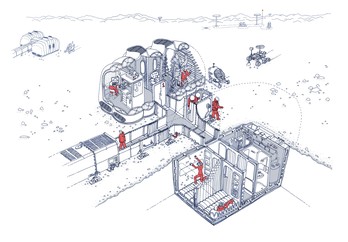 News 26 October 2020
A full-scale house designed for future life on Mars has received planning permission in Bristol. The house is the outcome of an ongoing public art project, 'Building a Martian House'.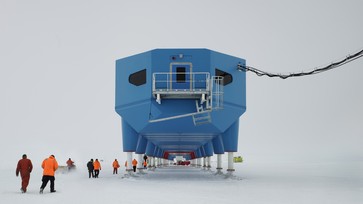 News 29 April 2020
Want to learn how design can help sustain people living in isolation? The Architecture Centre is hosting a Zoom talk with Hugh Broughton on Thursday 30 April at 7 PM.