A full-scale house designed for future life on Mars has received planning permission in Bristol. The house is the outcome of an ongoing public art project, 'Building a Martian House'.
The project is conceived of and led by local artists Ella Good and Nicki Kent, who have brought together artists, scientists, architects, engineers and the public over several years to explore how we live today and stimulate visions for new ways of living here on Earth and on Mars.
Hugh Broughton Architects has worked in partnership with Pearce+ and the artists to produce the concept design based on the public's ideas. The house will be presented in partnership with M Shed and is funded by The Edward Marshall Trust.
'Building a Martian House' is due to open in April 2022 and run until the end of August 2022.
More news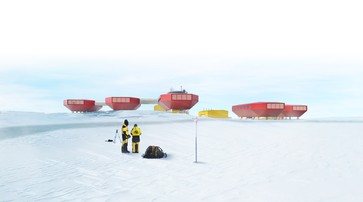 News 30 November 2020
The Australian Antarctic Division (AAD) has appointed Hugh Broughton Architects to join a team led by multi-disciplinary consultants WSP to masterplan the modernisation of the infrastructure at Davis research station in East Antarctica. Initial masterplanning is now complete, and masterplan concept development is ongoing.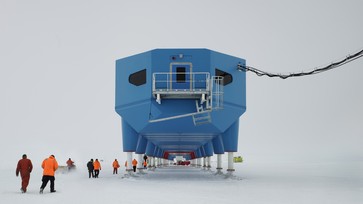 News 29 April 2020
Want to learn how design can help sustain people living in isolation? The Architecture Centre is hosting a Zoom talk with Hugh Broughton on Thursday 30 April at 7 PM.