A full-scale house designed for future life on Mars has received planning permission in Bristol. The house is the outcome of an ongoing public art project, 'Building a Martian House'.
The project is conceived of and led by local artists Ella Good and Nicki Kent, who have brought together artists, scientists, architects, engineers and the public over several years to explore how we live today and stimulate visions for new ways of living here on Earth and on Mars.
Hugh Broughton Architects has worked in partnership with Pearce+ and the artists to produce the concept design based on the public's ideas. The house will be presented in partnership with M Shed and is funded by The Edward Marshall Trust.
'Building a Martian House' is due to open in April 2022 and run until the end of August 2022.
More news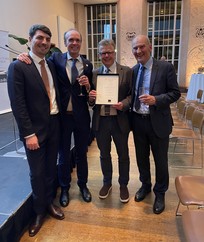 News 17 November 2023
The Georgian Award for Best Reuse of a Georgian Building was presented to the Grade 2* listed Sheerness Dockyard Church at a ceremony held at the RIBA on the 14th of November. The project conserved and restored the structure, left as a roofless ruin following a fire in 2001, bringing it back to life as a vital community resource on the Isle of Sheppey in Kent (England).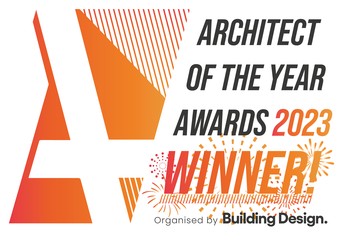 News 3 November 2023
We are thrilled to have won the prestigious title of 'Public Building Architect of the Year' at Building Design Architect of the Year Awards 2023. This award comes exactly 10 years after winning the International Breakthrough Architect of the Year Award in 2013.