First look at the concept design for the redevelopment of Scott Base for Antarctica New Zealand
New Zealand's Deputy Prime Minister, Winston Peters, has announced that the New Zealand Government has committed $18.5 million for the next phase of the Scott Base Redevelopment Project, designed for Antarctica New Zealand by Hugh Broughton Architects and Jasmax, our architectural partners in Auckland.
The funding means that the detailed design and procurement phases for the new base can now commence, targeting a start of construction activities during the 2022 Antarctic season.

The designs for the new Scott Base will keep people safe and healthy, in buildings which support their well-being, connect them to their surroundings and provide inspiring spaces for living and working.
More news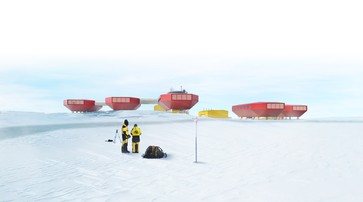 News 30 November 2020
The Australian Antarctic Division (AAD) has appointed Hugh Broughton Architects to join a team led by multi-disciplinary consultants WSP to masterplan the modernisation of the infrastructure at Davis research station in East Antarctica. Initial masterplanning is now complete, and masterplan concept development is ongoing.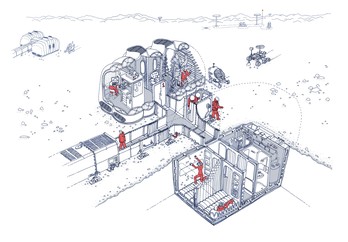 News 26 October 2020
A full-scale house designed for future life on Mars has received planning permission in Bristol. The house is the outcome of an ongoing public art project, 'Building a Martian House'.