First look at the concept design for the redevelopment of Scott Base for Antarctica New Zealand
New Zealand's Deputy Prime Minister, Winston Peters, has announced that the New Zealand Government has committed $18.5 million for the next phase of the Scott Base Redevelopment Project, designed for Antarctica New Zealand by Hugh Broughton Architects and Jasmax, our architectural partners in Auckland.
The funding means that the detailed design and procurement phases for the new base can now commence, targeting a start of construction activities during the 2022 Antarctic season.

The designs for the new Scott Base will keep people safe and healthy, in buildings which support their well-being, connect them to their surroundings and provide inspiring spaces for living and working.
More news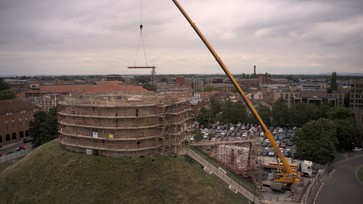 News 2 September 2021
A major milestone has been reached on our project for English Heritage at Clifford's Tower with the arrival of the glulam structure to site in York.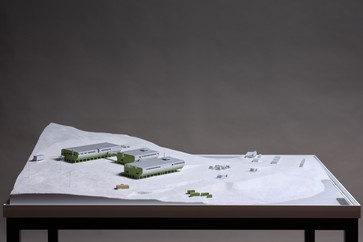 News 20 May 2021
The New Zealand Treasury have announced $344 million in funding for the Scott Base Redevelopment in Antarctica in the 2021 Budget, which means that the project is now in its delivery phase.