Hugh Broughton has made his first appearance in 'The Progress 1000: London's most influential people of 2018', as one of London's most influential visualisers. The list, compiled by The Evening Standard, spans 11 different categories and includes 30 notable architects.
The citation states that "Broughton is the architect of the futuristic British Antarctic Research Station, but closer to home he has recently won praise for his restoration of the Painted Hall at the Old Royal Naval College, Greenwich, and his ongoing project to restore Congress House, the TUC's iconic 1950s HQ in Bloomsbury."
Many congratulations from all at HBA for this deserved recognition!
More news
News 6 June 2022
Hugh Broughton Architects is seeking a qualified Architect with proven Revit skills to work on a series of Antarctic Science Research Stations, preferably with knowledge of the Australian and New Zealand construction industry
Please refer to the Contact page for a role description and to learn how to apply.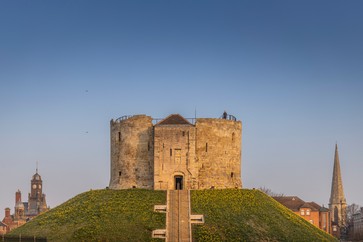 News 29 March 2022
The conservation and major project we designed with Martin Ashley Architects at the medieval Clifford's Tower for English Heritage opens to the public on 2nd April. It includes a timber structure supporting a deck with views towards York Minster. Suspended metal walkways give access to features unseen by the public for 350 years.