Hugh Broughton has made his first appearance in 'The Progress 1000: London's most influential people of 2018', as one of London's most influential visualisers. The list, compiled by The Evening Standard, spans 11 different categories and includes 30 notable architects.
The citation states that "Broughton is the architect of the futuristic British Antarctic Research Station, but closer to home he has recently won praise for his restoration of the Painted Hall at the Old Royal Naval College, Greenwich, and his ongoing project to restore Congress House, the TUC's iconic 1950s HQ in Bloomsbury."
Many congratulations from all at HBA for this deserved recognition!
More news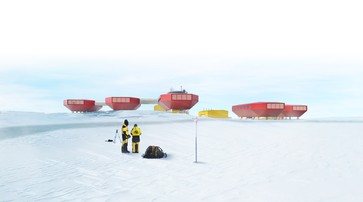 News 30 November 2020
The Australian Antarctic Division (AAD) has appointed Hugh Broughton Architects to join a team led by multi-disciplinary consultants WSP to masterplan the modernisation of the infrastructure at Davis research station in East Antarctica. Initial masterplanning is now complete, and masterplan concept development is ongoing.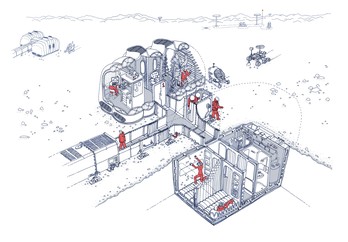 News 26 October 2020
A full-scale house designed for future life on Mars has received planning permission in Bristol. The house is the outcome of an ongoing public art project, 'Building a Martian House'.