Location
Livingstone Island, Antarctica
Date
2007 - 2018
Client
Consejo Superior de Investigaciones Científicas
HBA Team
Sarah Besly, Hugh Broughton, Gianluca Rendina
Collaborators
AECOM (Multidisciplinary Engineers)
Gleeds Iberica (Cost Consultant)
ARC (CGI Visuals)
Photography
Consejo Superior de Investigaciones Cientificas
Spain has been operating a summer only research station on Livingstone Island in Antarctica since 1988. The buildings on the site have reached the end of their useful lives and an international competition was therefore organised for the redesign of the base. Hugh Broughton Architects were selected as winners with a dynamic design, which draws upon the firm's unparalleled expertise working in extreme environments.
Livingstone Island is the second largest island in the South Shetland Islands archipelago, to the north west of the Antarctic Peninsula. In winter temperatures drop to around -25º C and in summer rise to an average +2º C, when the majority of snow on site melts. Strong winds buffet the station, regularly exceeding 160 Km/h. Logistics are managed through Ushuaia in Argentina and Punta Arenas in Chile, both of which are 4 days sailing away. The base currently provides accommodation for a maximum of 20 people and is constructed using containerised and modular igloo accommodation.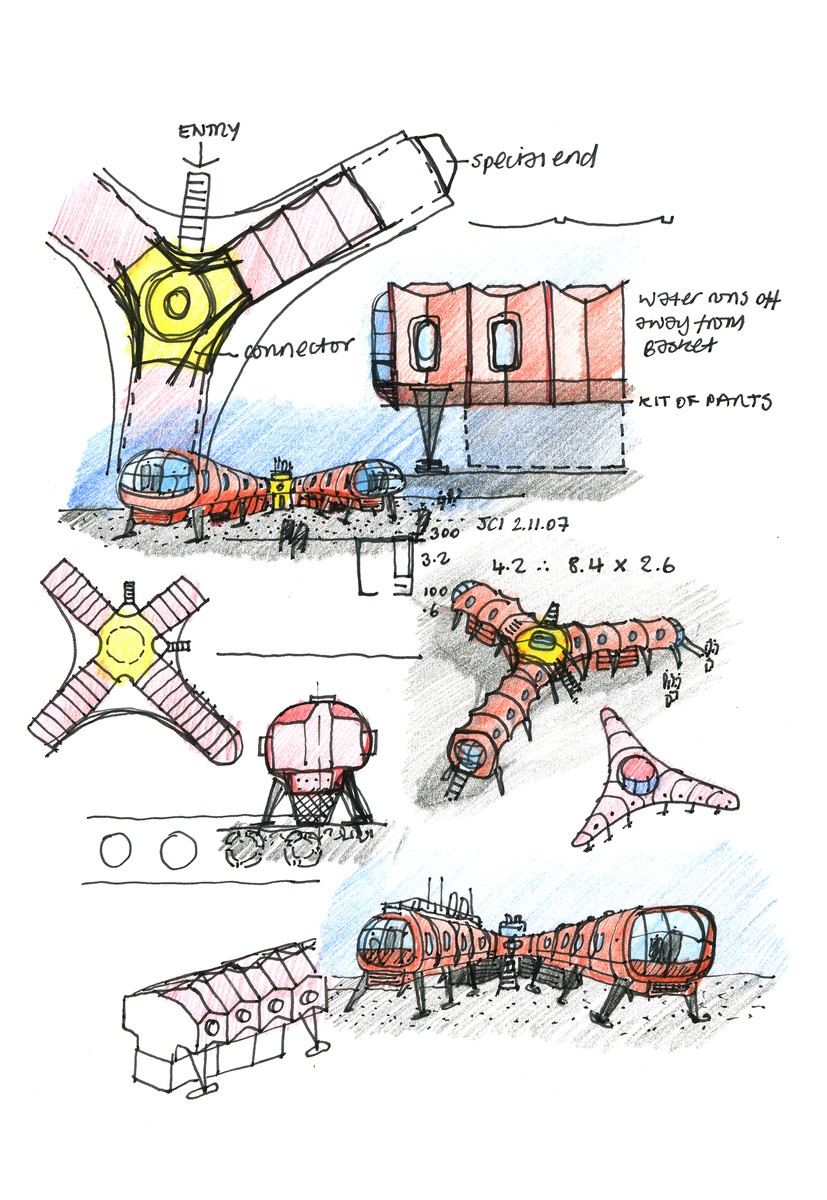 Concept sketches
The new base comprises a habitat module, separate science module and a series of support modules for services and storage. The habitat building has three wings of accommodation arranged around a central core while the science building is a separate structure far enough away to provide a refuge in case of a major fire within the habitat. The habitat provides sleeping accommodation for 24 people, with the option to increase the population to 48 in the future. The orientation of the buildings makes best use of the site topography, with windows framing wonderful views of the surrounding land and seascapes.
The habitat and science buildings are clad with fibre reinforced plastic panels fixed to a steel frame, supported on legs, with ancillary space suspended below.
The contemporary interior is packed with areas for recreation and relaxation within a comfortable, uplifting environment designed to sustain both the community and the individual alike. Walls are fabricated in cassette form to ease construction. All services are easily accessible. Rooflights and glazed entrance areas maximise daylight, reducing energy consumption and allowing the crew to continually engage with their surroundings.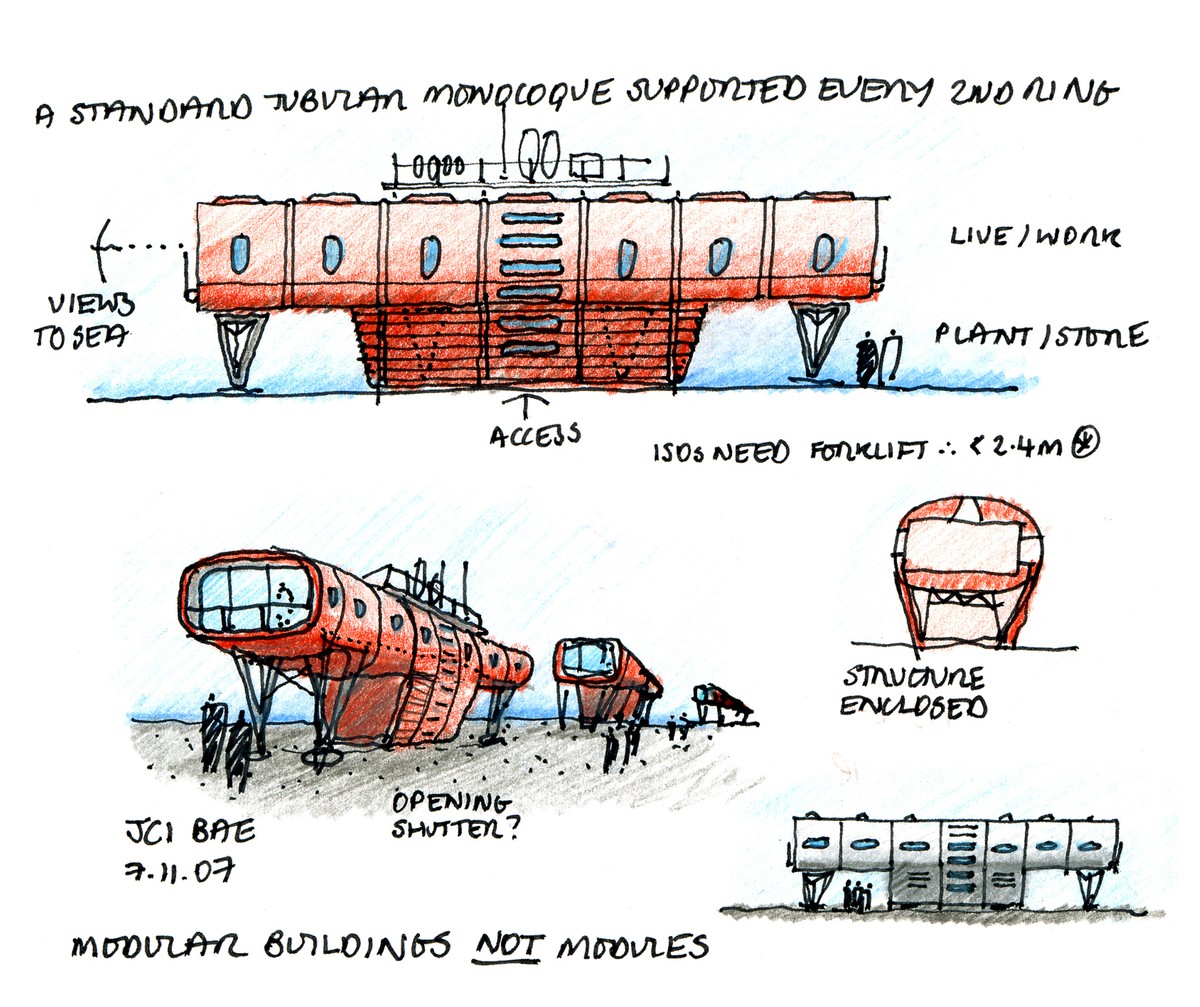 Concept sketches
The design aims to limit the station's environmental impact while making best use of renewable energy. Solar and wind generated energy are already in use at Juan Carlos 1 to power scientific equipment during the winter months, when the station is unoccupied. The new designs extend this power source to allow for expansion of science programmes and utilisation of renewable energy within the accommodation.
Construction was completed in 2018 and the new station is now opeerational.