Hugh Broughton Architects working in collaboration with Jasmax has been selected to lead the redevelopment of Scott Base for Antarctica New Zealand on Ross Island.
The existing facility, first established by Sir Edmund Hillary in 1957, is reaching the end of its functional life and needs to be redeveloped to manage risk, maintain standards and support the requirements of New Zealand's world-class scientists.
The team, which includes WSP Opus (Structural and Civil Engineering), Steensen Varming (Building Services Engineering) and Turner & Townsend (Cost Consultancy), will spend the next 12 months creating four concept designs based on user requirements, site investigations and lessons learnt from the experience of other National Antarctic Programmes. Antarctica New Zealand will then recommend a preferred option for a modern, low-impact, efficient facility that satisfies New Zealand's scientific needs and strategic interests. The Business Case with concept designs will be presented to Government in December 2018.
More news
News 6 June 2022
Hugh Broughton Architects is seeking a qualified Architect with proven Revit skills to work on a series of Antarctic Science Research Stations, preferably with knowledge of the Australian and New Zealand construction industry
Please refer to the Contact page for a role description and to learn how to apply.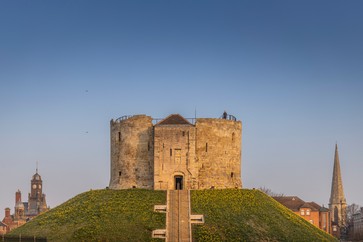 News 29 March 2022
The conservation and major project we designed with Martin Ashley Architects at the medieval Clifford's Tower for English Heritage opens to the public on 2nd April. It includes a timber structure supporting a deck with views towards York Minster. Suspended metal walkways give access to features unseen by the public for 350 years.