Two of HBA's recent projects have been honoured at the 2016 American Architecture Prize awards.
Halley VI Antarctic Research Station was the recipient of a Gold Award in the 'Other Architecture' category, whilst The Portland Collection was awarded a Silver in the 'Heritage Architecture' category.
The American Architecture Prize honors designs in the disciplines of architecture, interior design, and landscape architecture with the goal of advancing the appreciation of architecture worldwide.
More news
News 6 June 2022
Hugh Broughton Architects is seeking a qualified Architect with proven Revit skills to work on a series of Antarctic Science Research Stations, preferably with knowledge of the Australian and New Zealand construction industry
Please refer to the Contact page for a role description and to learn how to apply.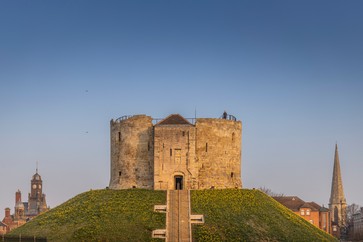 News 29 March 2022
The conservation and major project we designed with Martin Ashley Architects at the medieval Clifford's Tower for English Heritage opens to the public on 2nd April. It includes a timber structure supporting a deck with views towards York Minster. Suspended metal walkways give access to features unseen by the public for 350 years.