Two of HBA's recent projects have been honoured at the 2016 American Architecture Prize awards.
Halley VI Antarctic Research Station was the recipient of a Gold Award in the 'Other Architecture' category, whilst The Portland Collection was awarded a Silver in the 'Heritage Architecture' category.
The American Architecture Prize honors designs in the disciplines of architecture, interior design, and landscape architecture with the goal of advancing the appreciation of architecture worldwide.
More news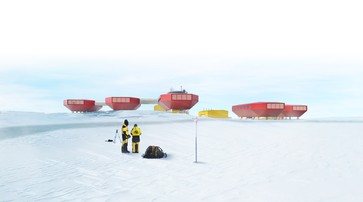 News 30 November 2020
The Australian Antarctic Division (AAD) has appointed Hugh Broughton Architects to join a team led by multi-disciplinary consultants WSP to masterplan the modernisation of the infrastructure at Davis research station in East Antarctica. Initial masterplanning is now complete, and masterplan concept development is ongoing.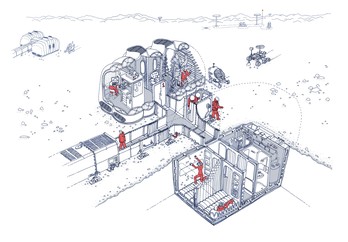 News 26 October 2020
A full-scale house designed for future life on Mars has received planning permission in Bristol. The house is the outcome of an ongoing public art project, 'Building a Martian House'.