Location
City of London, London, England
Date
2007 - 2008
Client
Close Brothers
HBA Team
Patrick Breitmeier, Hugh Broughton, Adam Knight
Collaborators
GVA Grimley (Project Manager)
Symmetrys (Structural Engineer)
Gifford (Services Engineer)
Gleeds (Cost Consultant)
Grovestable (Main Contractor)

Photography
James Brittain
We were appointed after a limited design competition to redesign the offices of Close Brothers Corporate Finance on the second and third floors of Close Brothers Group headquarters, a merchant bank in the City of London. Our winning design focused on the creation of a new sculptural staircase to provide a direct link between the two floors with a central hub area on each floor for staff to meet, relax, eat and interact.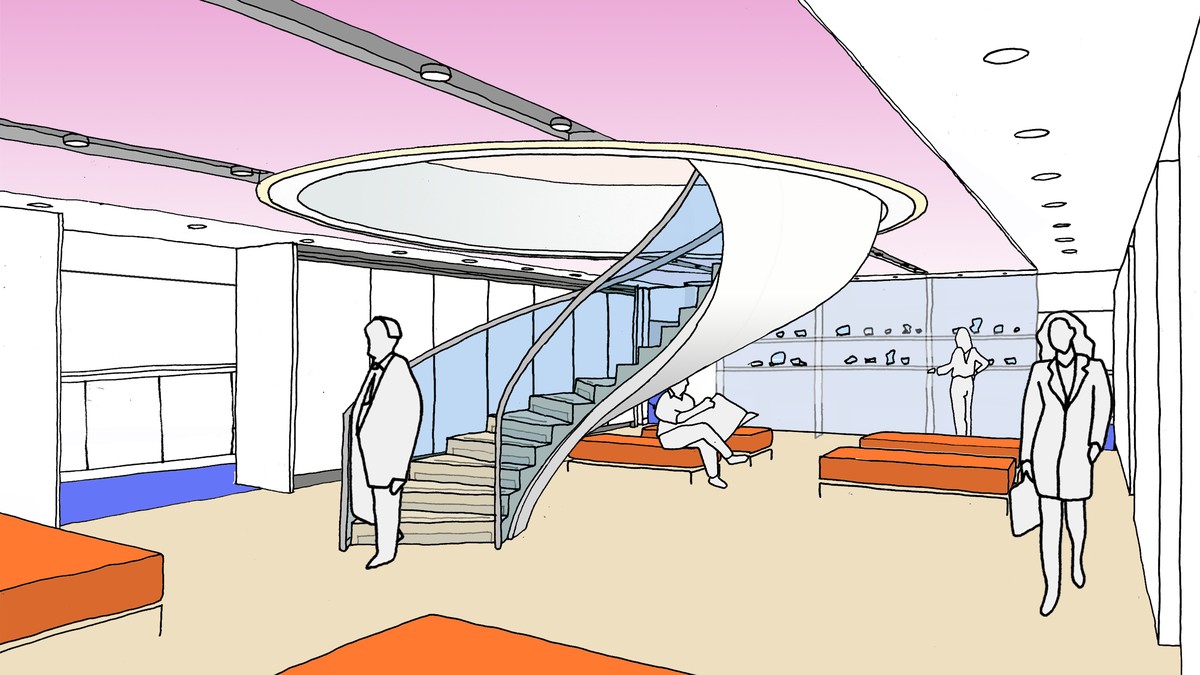 Concept sketch
As well as open plan work space for 100 people the scheme also included meeting rooms, conference facilities, kitchens, print rooms and an archive registry. During construction, space for decanting staff out of the work area was very limited. Noise disturbance, security and staff safety were also critical. The work, including cutting a 4.5m diameter hole into the reinforced concrete floor slab, had to be carefully phased to ensure that staff could continue working as normal throughout the construction period.
Our work at Close Brothers, demonstrates our ability to realise an ambitious design concept within an occupied building, where the business operates around the clock and is extremely sensitive to disturbance and disruption.