The project for the Conservation of the Painted Hall has won four design awards in the last month.
Firstly the scheme won a Professional Award from the UK Chapter of the American Institute of Architects, shortly followed by the accolade of 'Conservation Project of the Year' at the Museum and Heritage Awards. More recently the scheme was the recipient of an RIBA London Award for Architecture as well as the prestigious accolade of 'RIBA London Conservation Project of the Year'.
The project was developed in close collaboration with Martin Ashley Architects - the College's Surveyor of the Fabric - and was part-funded by the National Lottery Heritage Fund.
The scheme delivers innovative measures to stabilise the environment in the Painted Hall, including a new entrance off College Way leading into the vaulted King William Undercroft, fully revealed to the public for the first time in 100 years. The undercroft includes the exposed remains of the palace built by Henry VII, uncovered during the project and now displayed behind an oval glass and bronze balustrade.
More news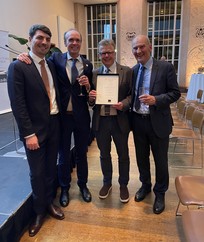 News 17 November 2023
The Georgian Award for Best Reuse of a Georgian Building was presented to the Grade 2* listed Sheerness Dockyard Church at a ceremony held at the RIBA on the 14th of November. The project conserved and restored the structure, left as a roofless ruin following a fire in 2001, bringing it back to life as a vital community resource on the Isle of Sheppey in Kent (England).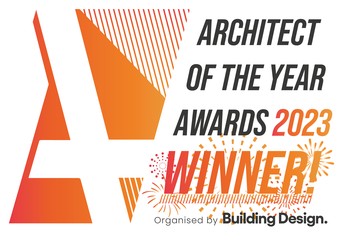 News 3 November 2023
We are thrilled to have won the prestigious title of 'Public Building Architect of the Year' at Building Design Architect of the Year Awards 2023. This award comes exactly 10 years after winning the International Breakthrough Architect of the Year Award in 2013.