The project for the Conservation of the Painted Hall has won four design awards in the last month.
Firstly the scheme won a Professional Award from the UK Chapter of the American Institute of Architects, shortly followed by the accolade of 'Conservation Project of the Year' at the Museum and Heritage Awards. More recently the scheme was the recipient of an RIBA London Award for Architecture as well as the prestigious accolade of 'RIBA London Conservation Project of the Year'.
The project was developed in close collaboration with Martin Ashley Architects - the College's Surveyor of the Fabric - and was part-funded by the National Lottery Heritage Fund.
The scheme delivers innovative measures to stabilise the environment in the Painted Hall, including a new entrance off College Way leading into the vaulted King William Undercroft, fully revealed to the public for the first time in 100 years. The undercroft includes the exposed remains of the palace built by Henry VII, uncovered during the project and now displayed behind an oval glass and bronze balustrade.
More news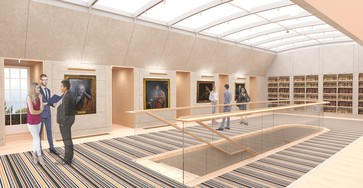 News 14 January 2019
Following a competitive tendering process we are pleased to announce that Sir Robert McAlpine Special Projects have been appointed as the main contractor for the multi-million pound redevelopment and refurbishment of the Treasury and Hall which we have designed for the Honourable Society of the Inner Temple.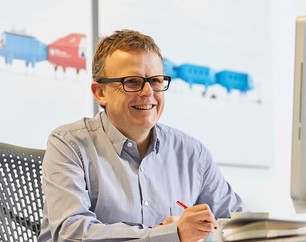 News 14 October 2018
Hugh Broughton has made his first appearance in 'The Progress 1000: London's most influential people of 2018', as one of London's most influential visualisers. The list, compiled by The Evening Standard, spans 11 different categories and includes 30 notable architects.