The British Antarctic Survey (BAS) has successfully relocated Halley VI Antarctic Research Station to its new home on the Brunt Ice Shelf.
The Halley VI relocation team has carried out – for the first time – what the station was designed to do. Operational teams have spent the past 13 weeks moving each of the station's eight modules 23 km upstream of a previously dormant ice chasm. The station is now ready for re-occupation at the end of the Antarctic winter (November 2017).
More news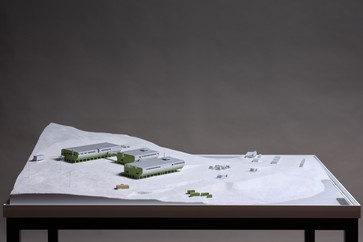 News 20 May 2021
The New Zealand Treasury have announced $344 million in funding for the Scott Base Redevelopment in Antarctica in the 2021 Budget, which means that the project is now in its delivery phase.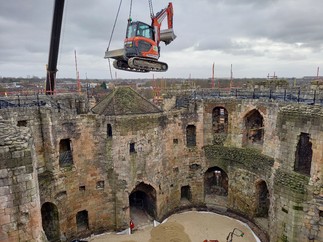 News 18 May 2021
Work is progressing on site at our project designed for English Heritage at Clifford's Tower which will conserve the historic fabric and provide an exciting new deck from where visitors can admire views over the medieval city towards the Minster. The project was recognised in The Times as one of the ten most exciting new projects to look out for in 2021. The article describes our proposals as both 'tactful' and 'clever'.