The British Antarctic Survey (BAS) has successfully relocated Halley VI Antarctic Research Station to its new home on the Brunt Ice Shelf.
The Halley VI relocation team has carried out – for the first time – what the station was designed to do. Operational teams have spent the past 13 weeks moving each of the station's eight modules 23 km upstream of a previously dormant ice chasm. The station is now ready for re-occupation at the end of the Antarctic winter (November 2017).
More news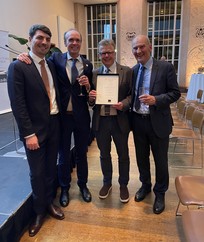 News 17 November 2023
The Georgian Award for Best Reuse of a Georgian Building was presented to the Grade 2* listed Sheerness Dockyard Church at a ceremony held at the RIBA on the 14th of November. The project conserved and restored the structure, left as a roofless ruin following a fire in 2001, bringing it back to life as a vital community resource on the Isle of Sheppey in Kent (England).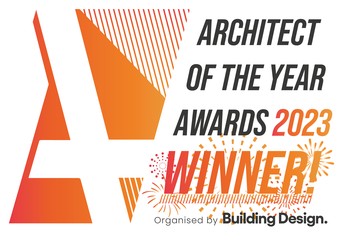 News 3 November 2023
We are thrilled to have won the prestigious title of 'Public Building Architect of the Year' at Building Design Architect of the Year Awards 2023. This award comes exactly 10 years after winning the International Breakthrough Architect of the Year Award in 2013.