On the Rochester riverside sit two historic buildings, which have been owned by The Rochester Bridge Trust since its foundation more than 600 years ago. Now the Trust have decided to make them more accessible to the public via a refurbishment carried out by Hugh Broughton Architects.
The aim of the refurbishment is to make the Bridge Chamber and Chapel more suitable for functions and events. This includes making the buildings fully accessible and installing a new cloakroom. More storage space is also needed, and with archive material stored on-site, stable environmental conditions are required. The work will be carried out with minimal impact on the buildings' fabric and appearance.
The Trust hopes that in the future more people will be drawn to the Bridge Heritage Quarter and enjoy the views of the water, the bridges and the Bridge Chamber and Chapel. With the refurbishment, more people will also be able to learn about the history of the Trust – the only surviving independent medieval bridge trust.
Planning and Listed Building Consent for the project have been obtained earlier this year and a contractor will be appointed shortly. Construction will commence in 2020. The refurbishment is expected to be completed in early 2021.
More news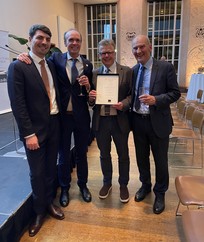 News 17 November 2023
The Georgian Award for Best Reuse of a Georgian Building was presented to the Grade 2* listed Sheerness Dockyard Church at a ceremony held at the RIBA on the 14th of November. The project conserved and restored the structure, left as a roofless ruin following a fire in 2001, bringing it back to life as a vital community resource on the Isle of Sheppey in Kent (England).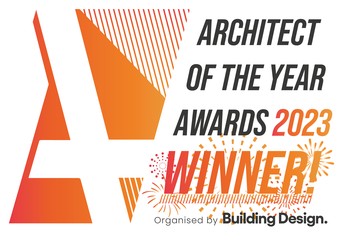 News 3 November 2023
We are thrilled to have won the prestigious title of 'Public Building Architect of the Year' at Building Design Architect of the Year Awards 2023. This award comes exactly 10 years after winning the International Breakthrough Architect of the Year Award in 2013.