On the Rochester riverside sit two historic buildings, which have been owned by The Rochester Bridge Trust since its foundation more than 600 years ago. Now the Trust have decided to make them more accessible to the public via a refurbishment carried out by Hugh Broughton Architects.
The aim of the refurbishment is to make the Bridge Chamber and Chapel more suitable for functions and events. This includes making the buildings fully accessible and installing a new cloakroom. More storage space is also needed, and with archive material stored on-site, stable environmental conditions are required. The work will be carried out with minimal impact on the buildings' fabric and appearance.
The Trust hopes that in the future more people will be drawn to the Bridge Heritage Quarter and enjoy the views of the water, the bridges and the Bridge Chamber and Chapel. With the refurbishment, more people will also be able to learn about the history of the Trust – the only surviving independent medieval bridge trust.
Planning and Listed Building Consent for the project have been obtained earlier this year and a contractor will be appointed shortly. Construction will commence in 2020. The refurbishment is expected to be completed in early 2021.
More news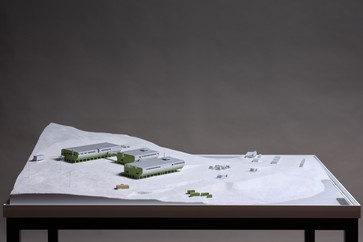 News 20 May 2021
The New Zealand Treasury have announced $344 million in funding for the Scott Base Redevelopment in Antarctica in the 2021 Budget, which means that the project is now in its delivery phase.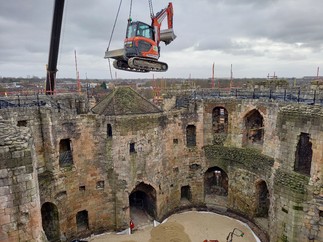 News 18 May 2021
Work is progressing on site at our project designed for English Heritage at Clifford's Tower which will conserve the historic fabric and provide an exciting new deck from where visitors can admire views over the medieval city towards the Minster. The project was recognised in The Times as one of the ten most exciting new projects to look out for in 2021. The article describes our proposals as both 'tactful' and 'clever'.