The Portland Collection has been announced as the recipient of an RIBA National Award 2016. All award-winning projects will now be considered for this year's Stirling Prize.
The project has been praised for the way it nestles delicately within a cluster of existing buildings as well as the integration of existing stone walls with a simple palette of materials that blends into its historic context.
Judges commented: "...the building creates a subtle design that sits perfectly in the grounds of the Grade 1 listed Welbeck Abbey, integrating new and historic elements with a careful selection of materials and crisp detailing to create a highly sophisticated design".
Earlier this year the project was also crowned 'RIBA East Midlands Project of the Year'.
More news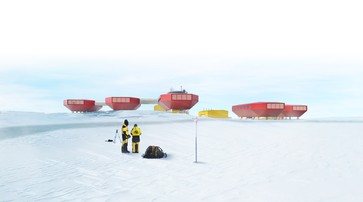 News 30 November 2020
The Australian Antarctic Division (AAD) has appointed Hugh Broughton Architects to join a team led by multi-disciplinary consultants WSP to masterplan the modernisation of the infrastructure at Davis research station in East Antarctica. Initial masterplanning is now complete, and masterplan concept development is ongoing.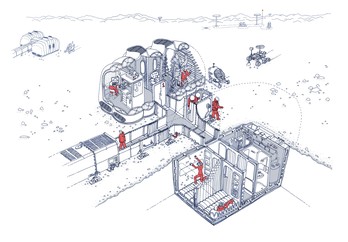 News 26 October 2020
A full-scale house designed for future life on Mars has received planning permission in Bristol. The house is the outcome of an ongoing public art project, 'Building a Martian House'.