The conservation of The Painted Hall in Greenwich has won a 2020 Civic Trust Award, AABC Conservation Award and Selwyn Goldsmith Award. It is the first time in the history of the Civic Trust Awards programme that one project has received three awards.
The Painted Hall in the Old Royal Naval College is part of the great assembly of buildings designed for Greenwich Hospital by Sir Christopher Wren in 1696 with significant parts executed by Nicholas Hawksmoor and Sir John Vanbrugh. The Grade I Listed Painted Hall, decorated by Sir James Thornhill, comprises one of the most important Baroque painted interiors in Europe.
The Civic Trust Awards ceremony took place on 6 March in Manchester. Representing Hugh Broughton Architects were Hugh Broughton and Adam Knight, our project architect. Hugh Broughton Architects worked closely with the College's Surveyor of the Fabric, Martin Ashley Architects, on The Painted Hall.
More news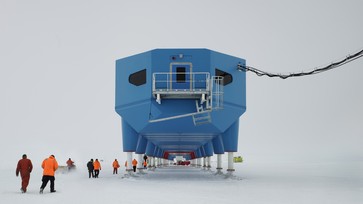 News 29 April 2020
Want to learn how design can help sustain people living in isolation? The Architecture Centre is hosting a Zoom talk with Hugh Broughton on Thursday 30 April at 7 PM.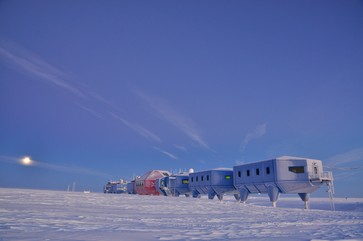 News 9 January 2020
The 21st century has seen a surge in innovative architecture in the Polar regions – architecture that is not only beautiful but also meets the rising needs of the scientists living and working within the buildings. In the New York Times article "The Coolest Architecture on Earth Is in Antarctica" you can read about some of the leading architectural practices designing research stations for one of the harshest environments on the planet, including Hugh Broughton Architects.