Halley VI is on display at Constellation.s, a major exhibition created and organised by arc en rêve centre d'architecture in Bordeaux (France). The exhibition will be open until 25 September 2016.
The world is changing, and the ways of inhabiting it are changing too. More than ever, architecture, cities, and the tangible and intangible territories of human habitation must be considered in the light of what no longer exists and what has not yet happened.
The exhibition showcases initiatives from all around the world, directly linked to local and global mutations, in an age of digital revolution and ecological urgency. For further information see www.arcenreve.com
More news
News 11 April 2022
Hugh Broughton Architects is seeking an experienced Part 3 Architect to join our expanding studio, taking up a permanent, dynamic role at the heart of our team – contributing to exciting projects ranging from listed buildings in the UK to research stations in Antarctica.
Please refer to the Contact page for a role description and to learn how to apply.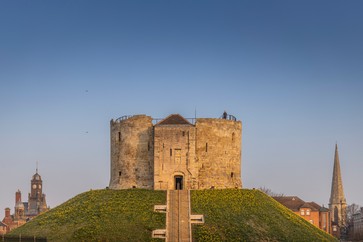 News 29 March 2022
The conservation and major project we designed with Martin Ashley Architects at the medieval Clifford's Tower for English Heritage opens to the public on 2nd April. It includes a timber structure supporting a deck with views towards York Minster. Suspended metal walkways give access to features unseen by the public for 350 years.