Halley VI is on display at Constellation.s, a major exhibition created and organised by arc en rêve centre d'architecture in Bordeaux (France). The exhibition will be open until 25 September 2016.
The world is changing, and the ways of inhabiting it are changing too. More than ever, architecture, cities, and the tangible and intangible territories of human habitation must be considered in the light of what no longer exists and what has not yet happened.
The exhibition showcases initiatives from all around the world, directly linked to local and global mutations, in an age of digital revolution and ecological urgency. For further information see www.arcenreve.com
More news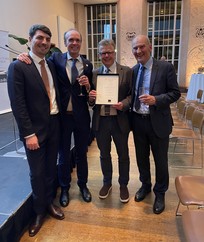 News 17 November 2023
The Georgian Award for Best Reuse of a Georgian Building was presented to the Grade 2* listed Sheerness Dockyard Church at a ceremony held at the RIBA on the 14th of November. The project conserved and restored the structure, left as a roofless ruin following a fire in 2001, bringing it back to life as a vital community resource on the Isle of Sheppey in Kent (England).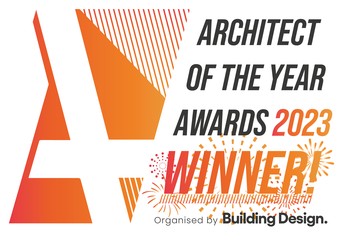 News 3 November 2023
We are thrilled to have won the prestigious title of 'Public Building Architect of the Year' at Building Design Architect of the Year Awards 2023. This award comes exactly 10 years after winning the International Breakthrough Architect of the Year Award in 2013.