Our project for the conservation of Sir Christopher Wren's Painted Hall at Greenwich's Old Royal Naval College has been granted Scheduled Ancient Monument consent and awarded a £3.2M grant from the Heritage Lottery Fund towards the £8M project cost.
Planned to complete in 2018, the project will restore the Christopher Wren and Nicholas Hawksmoor-designed building and create a new entrance to the undercroft, which will be revealed in its entirety for the first time in nearly 100 years.
More than 3,700m² of painted surfaces will be conserved and the project will see the ceiling of the lower hall – showing King William III and Queen Mary II – and the interior of the vestibule – listing the names of historic donors – both returned to their former glory.
A new visitor centre – featuring a reception, shop, toilets and café – will also be created in the undercroft.
More news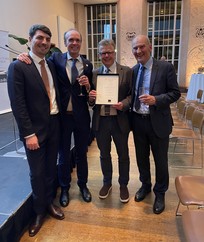 News 17 November 2023
The Georgian Award for Best Reuse of a Georgian Building was presented to the Grade 2* listed Sheerness Dockyard Church at a ceremony held at the RIBA on the 14th of November. The project conserved and restored the structure, left as a roofless ruin following a fire in 2001, bringing it back to life as a vital community resource on the Isle of Sheppey in Kent (England).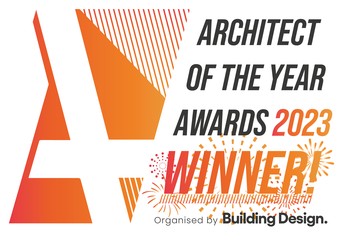 News 3 November 2023
We are thrilled to have won the prestigious title of 'Public Building Architect of the Year' at Building Design Architect of the Year Awards 2023. This award comes exactly 10 years after winning the International Breakthrough Architect of the Year Award in 2013.