Our project for the conservation of Sir Christopher Wren's Painted Hall at Greenwich's Old Royal Naval College has been granted Scheduled Ancient Monument consent and awarded a £3.2M grant from the Heritage Lottery Fund towards the £8M project cost.
Planned to complete in 2018, the project will restore the Christopher Wren and Nicholas Hawksmoor-designed building and create a new entrance to the undercroft, which will be revealed in its entirety for the first time in nearly 100 years.
More than 3,700m² of painted surfaces will be conserved and the project will see the ceiling of the lower hall – showing King William III and Queen Mary II – and the interior of the vestibule – listing the names of historic donors – both returned to their former glory.
A new visitor centre – featuring a reception, shop, toilets and café – will also be created in the undercroft.
More news
News 6 June 2022
Hugh Broughton Architects is seeking a qualified Architect with proven Revit skills to work on a series of Antarctic Science Research Stations, preferably with knowledge of the Australian and New Zealand construction industry
Please refer to the Contact page for a role description and to learn how to apply.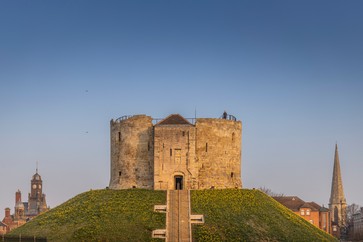 News 29 March 2022
The conservation and major project we designed with Martin Ashley Architects at the medieval Clifford's Tower for English Heritage opens to the public on 2nd April. It includes a timber structure supporting a deck with views towards York Minster. Suspended metal walkways give access to features unseen by the public for 350 years.