Our project for the conservation of Sir Christopher Wren's Painted Hall at Greenwich's Old Royal Naval College has been granted Scheduled Ancient Monument consent and awarded a £3.2M grant from the Heritage Lottery Fund towards the £8M project cost.
Planned to complete in 2018, the project will restore the Christopher Wren and Nicholas Hawksmoor-designed building and create a new entrance to the undercroft, which will be revealed in its entirety for the first time in nearly 100 years.
More than 3,700m² of painted surfaces will be conserved and the project will see the ceiling of the lower hall – showing King William III and Queen Mary II – and the interior of the vestibule – listing the names of historic donors – both returned to their former glory.
A new visitor centre – featuring a reception, shop, toilets and café – will also be created in the undercroft.
More news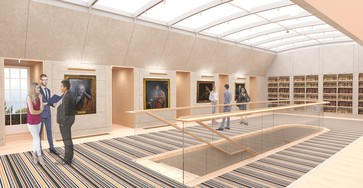 News 14 January 2019
Following a competitive tendering process we are pleased to announce that Sir Robert McAlpine Special Projects have been appointed as the main contractor for the multi-million pound redevelopment and refurbishment of the Treasury and Hall which we have designed for the Honourable Society of the Inner Temple.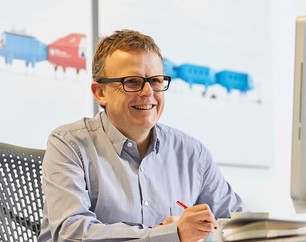 News 14 October 2018
Hugh Broughton has made his first appearance in 'The Progress 1000: London's most influential people of 2018', as one of London's most influential visualisers. The list, compiled by The Evening Standard, spans 11 different categories and includes 30 notable architects.