A major milestone has been reached on our project for English Heritage at Clifford's Tower with the arrival of the glulam structure to site in York.
A sizable crane has been lifting the columns and beams up the motte and into the tower. Once in place and fully assembled, this structure will support the new roof deck and hanging walkways within the tower, providing visitor routes to previously inaccessible parts of the scheduled ancient monument.
More news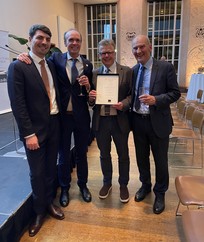 News 17 November 2023
The Georgian Award for Best Reuse of a Georgian Building was presented to the Grade 2* listed Sheerness Dockyard Church at a ceremony held at the RIBA on the 14th of November. The project conserved and restored the structure, left as a roofless ruin following a fire in 2001, bringing it back to life as a vital community resource on the Isle of Sheppey in Kent (England).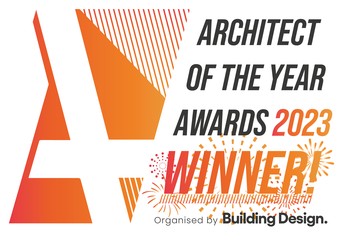 News 3 November 2023
We are thrilled to have won the prestigious title of 'Public Building Architect of the Year' at Building Design Architect of the Year Awards 2023. This award comes exactly 10 years after winning the International Breakthrough Architect of the Year Award in 2013.