A major milestone has been reached on our project for English Heritage at Clifford's Tower with the arrival of the glulam structure to site in York.
A sizable crane has been lifting the columns and beams up the motte and into the tower. Once in place and fully assembled, this structure will support the new roof deck and hanging walkways within the tower, providing visitor routes to previously inaccessible parts of the scheduled ancient monument.
More news
News 2 November 2021
HBA will be showing designs for the Discovery Building at Rothera Research Station in Polar Net Zero at COP26 Green Zone on 5 November in partnership with British Antarctic Survey, Sweco and BAM Nuttall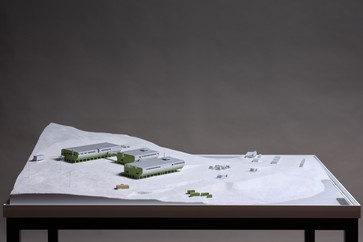 News 20 May 2021
The New Zealand Treasury have announced $344 million in funding for the Scott Base Redevelopment in Antarctica in the 2021 Budget, which means that the project is now in its delivery phase.