Location
Wimbledon, London, England
Date
1997 – 1998
Client
Girl Guiding UK
HBA Team
Hugh Broughton, John McLoughlin
Collaborators
Jampel Davison Bell (Structural Engineer)
Boyden and Company (Cost Consultant)
Barnes and Elliot (Main Contractor)

Awards
Civic Trust Commendation 2002
RIBA Award for Architecture 2000

Photography
James Morris
The headquarters building for South Wimbledon District Guides was funded by a grant from the National Lottery Charities Board and money raised by the district's 200 Guides and Guide leaders. The building rests gently within its garden setting and is constructed with materials planned to age gracefully and with minimal maintenance. The design has won an RIBA Award for Architecture and a Civic Trust commendation.
The Guides' brief was to create a new headquarters, which better accommodated their activities and provided a welcoming environment for visiting groups. The building needed a multi-purpose hall, a kitchen with hatch, a committee room, toilets with a shower and provision for people with disabilities as well as sufficient storage. The building needed to be low maintenance, economic to run and easy to use.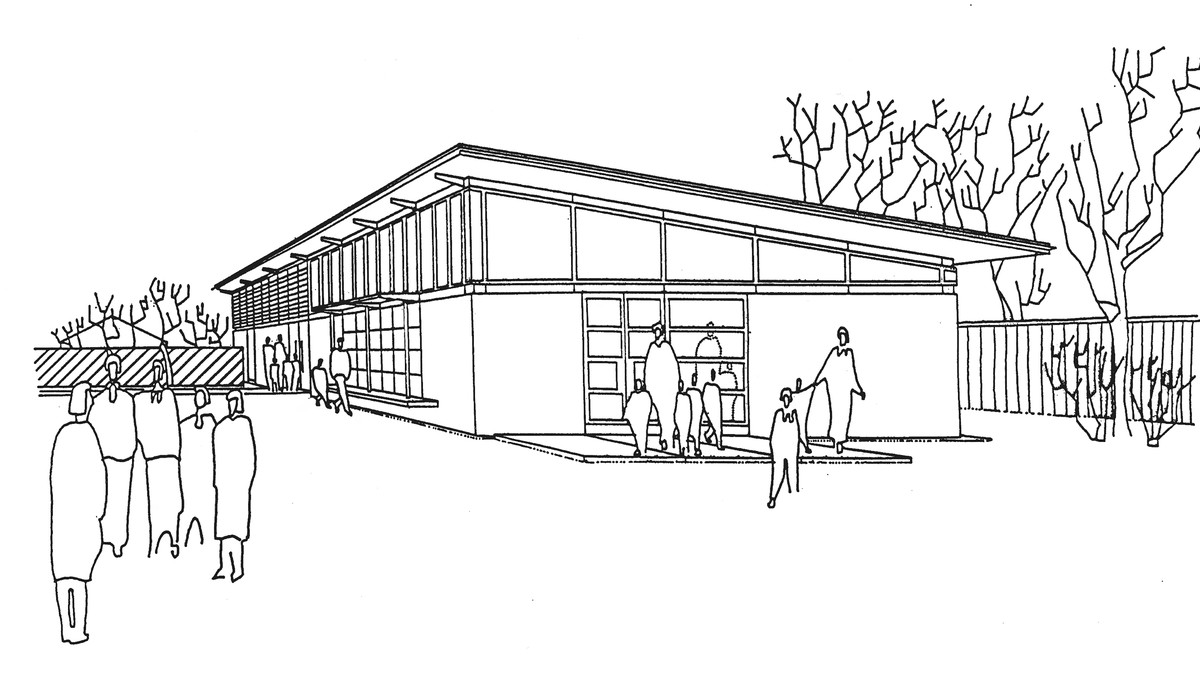 Concept view
The new building draws upon its context with a profiled steel monopitch roof rising up to the south. Clerestory glazing surrounds the hall and enhances sunlight penetration, increases views of the surrounding trees and reveals the elegant steel roof structure. The upper levels of the smaller rooms are faced in cedar planking. The base of the building is clad in a combination of buff brickwork and steel framed glazing. Cedar brises soleils shield ground level glazing from excessive glare. An external cantilevered bench serves both as an oversized sill and seating for summer activities. External materials were selected to both give the appearance of a solid base and light clerestory and to minimise time spent by volunteers looking ater the building. Internally the simple, robust palette is combined with a fastidious attention to detail which helps to accentuate senses of light and spaciousness.