Location
Barking & Dagenham, London, England
Date
2016
Client
OnSide
HBA Team
Hugh Broughton, Adam Hill, Gianluca Rendina, Emma Watson
Our proposals for the new OnSide Youth Zone for Barking & Dagenham provide an eye catching and state of the art Youth Zone for young people, which will attract attention, sit comfortably within its context and provide the highest quality facilities, which can inspire young people for generations to come.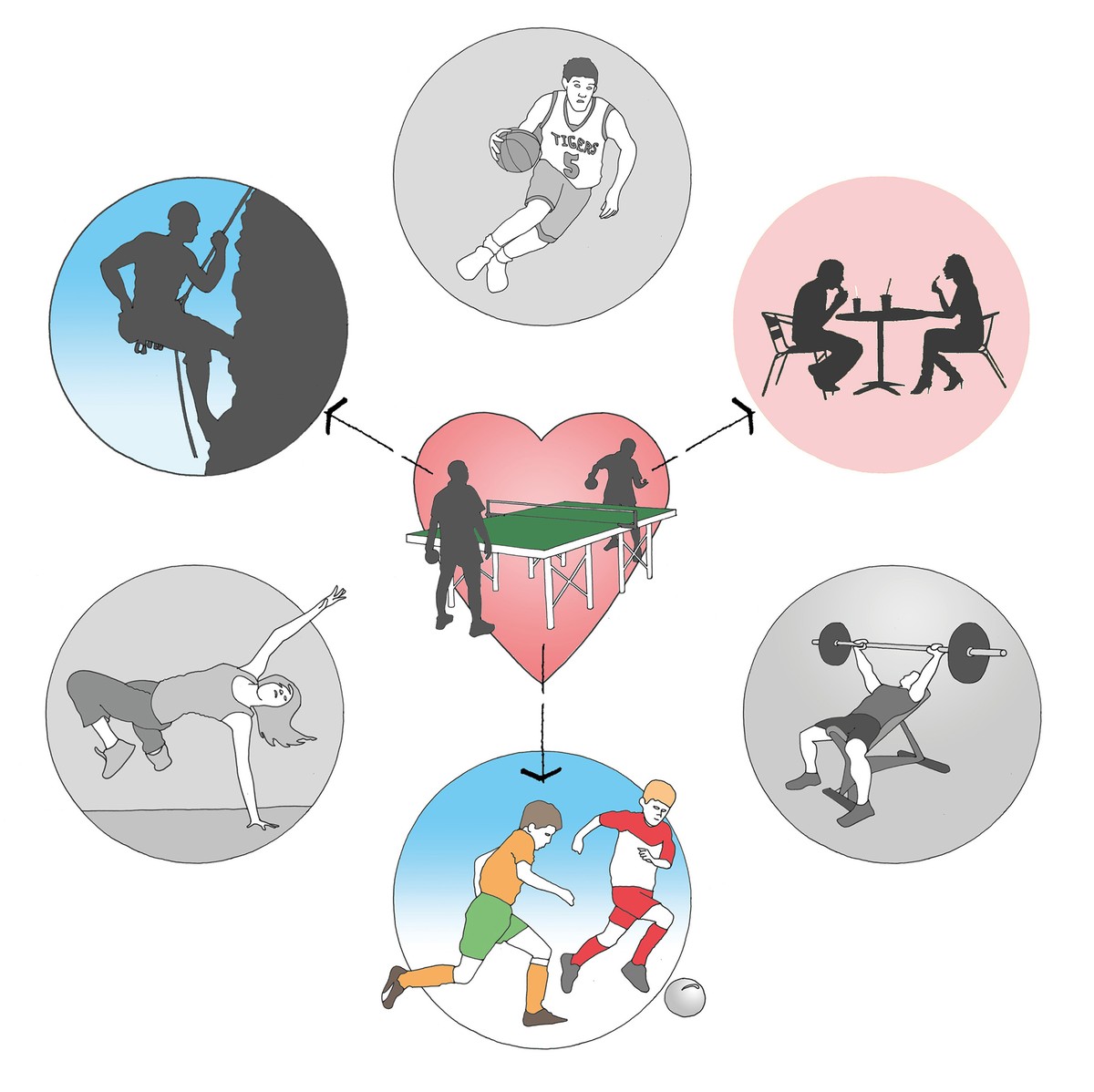 Activities organogram
Within our design, circulation has been carefully considered and woven into a scheme characterised by simplicity, light and volume. The distinctive Y-shape creates clearly defined zones for the different activities of the Youth Zone. The proposals have been developed around a central atrium space from where every part of the building can be seen and easily reached, ensuring that young people can feel safe wherever they are in the building, whilst also providing a natural heart around which the key social spaces – café, rec space, climbing wall and entrance – are arranged.
As well as defining the circulation within the building, the Y-form also defines the external spaces around the building, creating a natural drop off in front of the main entrance; an area for parking minibuses, staff cars and for maintenance; and a skate zone overlooked by the café. The location of every activity has been carefully considered to ensure there are no residual elements within the design, so that, for example, the sports hall is placed centrally to the entrance and the Multi-Purpose Games Area is placed on the roof as a part of the overall composition of the building.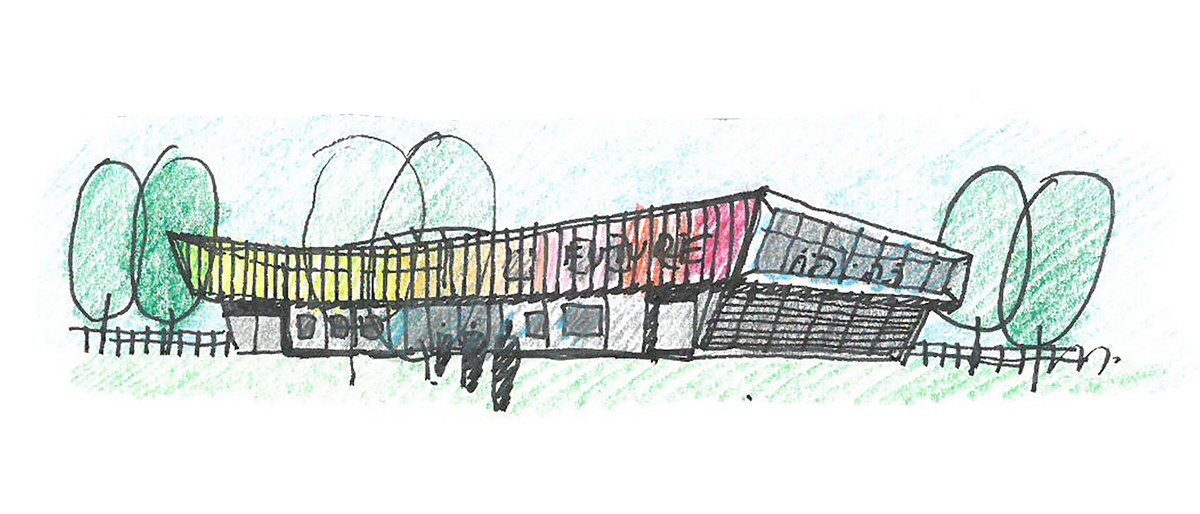 Concept sketch
The exterior design with its elegantly curved facades responds to the geometry of the building to provide a beacon instantly recognizable by passing motorists and pedestrians. The building will be clad in repeating triangular colour coated aluminium slats, which offer a varied perspective depending on the angle from which they are seen – bringing a kinetic energy to the building.
Every step of the way architectural poetry has been matched with pragmatism. Our designs allow for easy maintenance and low cost in use matched by a grass roots approach to sustainability underpinned by passive measures rather than bolt-on technologies. The building will be well sealed and include high levels of insulation, rooflights to the sports hall incorporating photovoltaic panels and a green roof to reduce water run-off.