We are delighted to announce that our project for a new visitors' centre for the Henry Moore Foundation will open to the public on 1 July 2016.
Completion of the improved visitor facilities marks the first phase of a new era for the Foundation. This summer, in a short preview season following the venue's redevelopment, visitors can enjoy exploring Moore's former home, studios, and extensive grounds, with a new display of his monumental works in the open air, alongside improved café and shop facilities.
In 2017 the Foundation's master plan will be complete, with the launch of new archive facilities, also designed by Hugh Broughton Architects. The completion of the masterplan will be marked by the opening of 'Becoming Henry Moore', a major exhibition for the 2017 season.
More news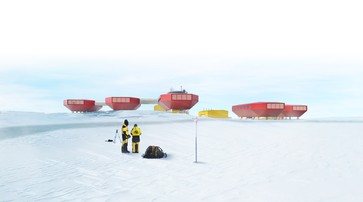 News 30 November 2020
The Australian Antarctic Division (AAD) has appointed Hugh Broughton Architects to join a team led by multi-disciplinary consultants WSP to masterplan the modernisation of the infrastructure at Davis research station in East Antarctica. Initial masterplanning is now complete, and masterplan concept development is ongoing.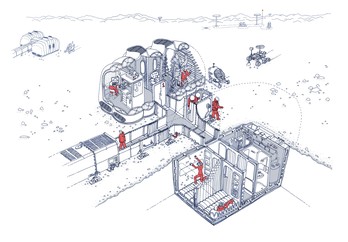 News 26 October 2020
A full-scale house designed for future life on Mars has received planning permission in Bristol. The house is the outcome of an ongoing public art project, 'Building a Martian House'.