We are thrilled to have won the prestigious title of 'Public Building Architect of the Year' at Building Design Architect of the Year Awards 2023. This award comes exactly 10 years after winning the International Breakthrough Architect of the Year Award in 2013.
As the AYA awards recognise a body of work rather than a single project, it is a fantastic recognition of the consistently high quality we achieve with all our projects and a testament to the efforts and passion of the incredible team of people we have built over the years. It would take too long to recognise individually every single person who has made this achievement possible, but we would like to share the success with all our colleagues, clients and long-term consultants - we could not have done this without your contribution.
More news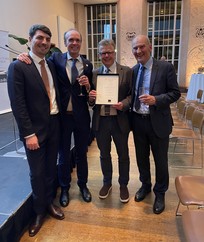 News 17 November 2023
The Georgian Award for Best Reuse of a Georgian Building was presented to the Grade 2* listed Sheerness Dockyard Church at a ceremony held at the RIBA on the 14th of November. The project conserved and restored the structure, left as a roofless ruin following a fire in 2001, bringing it back to life as a vital community resource on the Isle of Sheppey in Kent (England).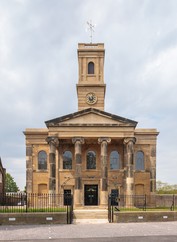 News 1 November 2023
Gutted by fire in 1881 and then again in 2001, the Grade II* listed Sheerness Dockyard Church was on Historic England's 'Heritage At Risk' register. Now, thanks to a £9.5m transformation, it stands resurrected as a hub for local people on the Isle of Sheppey, hosting a co-working space with support for young entrepreneurs, a café, public exhibition areas and an events space. The building is operated by Island Works.