Hugh Broughton Architects are delighted to announce that we have won the commission for the restoration of the Grade II* listed Naval Church at Sheerness Dockyard in Kent.
Hugh Broughton Architects – working with conservation specialist Martin Ashley Architects – will draw up plans to restore and convert the ruined Neoclassical landmark into a new flexible business space, restaurant and exhibition area for a large model of the historic harbour.
Planned to complete in 2021, the Sheerness Dockyard Preservation Trust-backed project will re-open the 1828 naval chapel to the public 16 years after it was damaged by arson. Currently only the external walls, tower and portico survive of the original building, which served Sheerness' Royal Navy Dockyard until its closure in 1960.
Sheerness Dockyard Preservation Trust chair Will Palin said: 'The Sheerness Dockyard Preservation Trust is delighted to welcome Hugh Broughton Architects as lead designer on this amazing project. In addition to design flare and a meticulous attention to detail, Hugh will bring tremendous energy and enthusiasm to this unique project, which straddles conservation and cutting-edge design. He brings an A-list team including Martin Ashley, one of our foremost architects working with historic buildings, who will guide the conservation treatment of this extraordinary landmark and its special setting. We look forward to starting work with Hugh and his team, developing our exciting plan to bring this long-derelict architectural jewel back to life.'
More news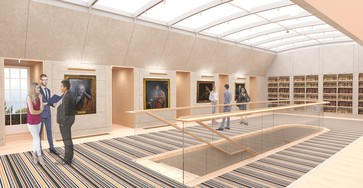 News 14 January 2019
Following a competitive tendering process we are pleased to announce that Sir Robert McAlpine Special Projects have been appointed as the main contractor for the multi-million pound redevelopment and refurbishment of the Treasury and Hall which we have designed for the Honourable Society of the Inner Temple.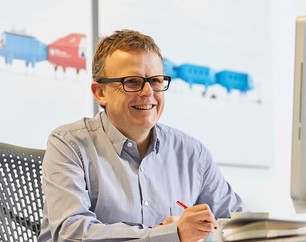 News 14 October 2018
Hugh Broughton has made his first appearance in 'The Progress 1000: London's most influential people of 2018', as one of London's most influential visualisers. The list, compiled by The Evening Standard, spans 11 different categories and includes 30 notable architects.