Location
London, England
Date
2014 – 2021
Client
The Honourable Society of the Inner Temple
HBA Team
Rita Baltina, Hugh Broughton, Robert Gillan, Adam Knight, Devon Moar, Owen Pearce, Greg Penate, Imogen Softley Pierce, James Waddington
Collaborators
Bradbrook (Project Manager)
Walsh (Structural Engineer)
The Engineering Practice
(Services Engineer)
Sutton Vane Associates (Lighting Designer)
MDA Consulting (Cost Consultant)
Adrienne Hill (Planning Advisor)
KMHeritage (Heritage Consultant)
Humble Arnold Associates
(Catering Consultant)
Blend Technology Consultants
(AV Consultants)
Ramboll Acoustics (Acoustic Consultants)
Proudlock Associates (Access Consultants)
Project Pegasus is a major redevelopment of the post war 1950s Inner Temple Treasury, Library and Hall building. The ongoing project will create state-of-the-art training facilities for future barristers, members of the Bar and other legal professionals and demonstrates our ability to obtain planning consent for a significant intervention within an inner city Conservation Area next to the highest concentration of listed buildings in London.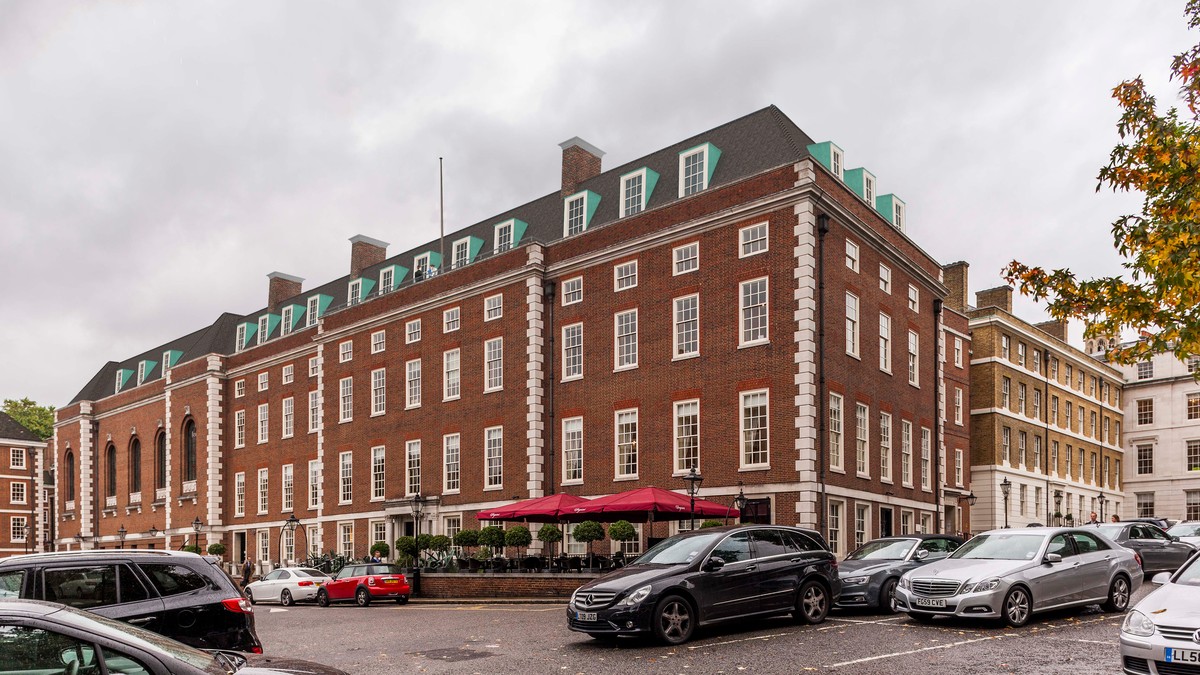 View of the proposed development from Kings Bench Walk
The new centre is located on the third floor of the existing Treasury, replacing part of the existing library, and within a clay tiled mansard extension above the Hall and Treasury Building. The training and conference centre will provide an auditorium for up to 120 people and meeting rooms supported by generous reception and break out spaces.
On the second floor the library layout will be largely retained albeit fully refurbished to suit the reduction from double height to single height space. On other floors, refurbishment will improve WC provision, enhance offices and create new storage areas. Access will be provided via an extended stair and lift which currently serve the library and two new lifts set within a masonry shaft discreetly located in the south east corner of Church Court.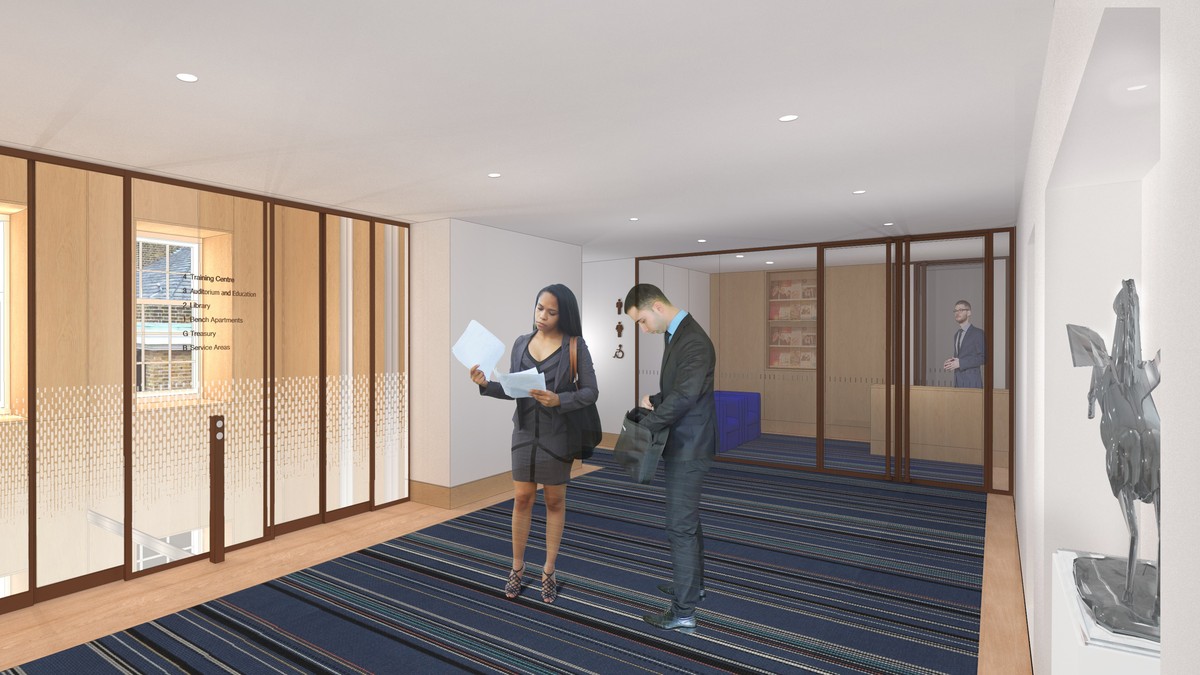 CGI of the third floor lift lobby
A new stair, enclosed in matching brickwork to the existing building, will face onto Church Court and will provide alternative means of escape from the third and fourth floors. Plant to operate the new training centre will be concealed within the mansard in a well above the meeting rooms. The facility will be fully air-conditioned.
High quality audio visual installations will be matched by the best possible acoustic design to ensure excellent teaching facilities for students, pupils and practitioners and the highest quality space for other functions, both for members of the Inn and external clients.
Planning permission was granted in February 2018 and work started on site in 2019.